4 REASONS TO STUDY IN UK
April 17, 2023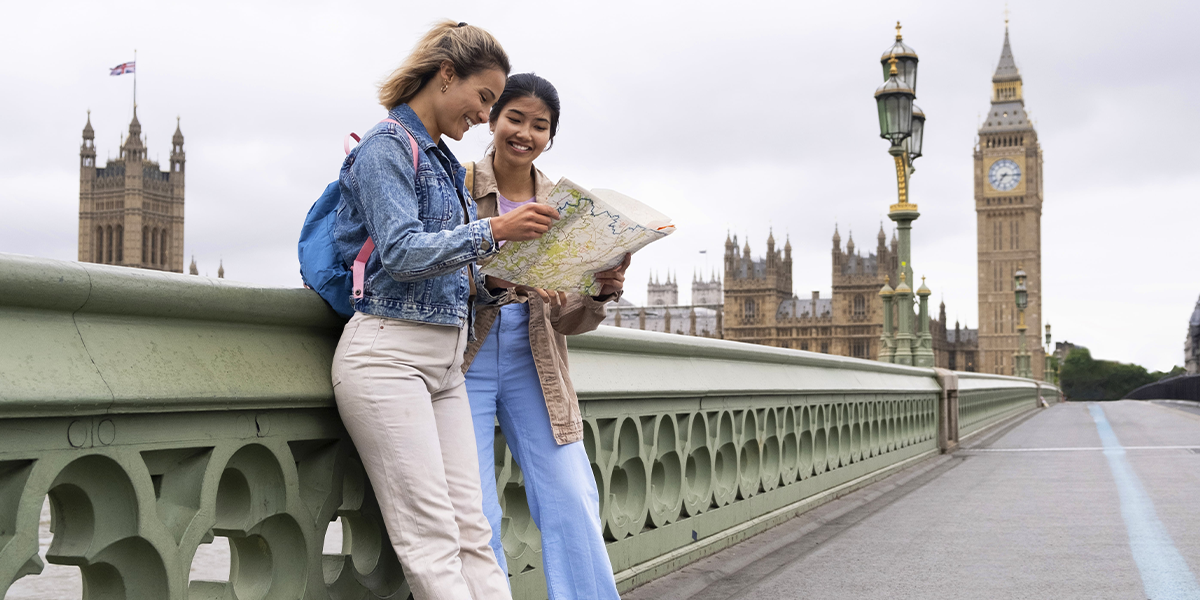 The United Kingdom has long been one of the most popular study destinations for international students, and for good reason. With a world-class education system, a diverse and multicultural society, and a rich history and culture, there are countless reasons why studying in the UK could be the best decision you ever make for the following reasons:
Paid Placement Courses
Studying in the UK can give students a major advantage, thanks to its paid placement course. This allows them to gain invaluable work experience that will help with their personal growth and job opportunities. With this program, they'll be able to build up skills and connections while earning money at the same time. Students who choose this route will benefit from having access to high-quality placements where they can learn skills that enhance their employability, enabling them to get ahead of others graduates.
With more employers preferring degrees obtained through this kind of well-rounded quality experiences, as well as stand out on applications, studying in the UK is an excellent option for those seeking immediate career success.
High-Quality Education System
Studying in the UK is one of the best decisions a student can make, as it offers world-renowned academic excellence and cutting-edge research to all students. The British education system is renowned for its rigorous standards of high quality. Learning opportunities are plentiful with some of the most prestigious universities located in the country such as Oxford and Cambridge.
From theoretical approaches to practical application, UK higher educational institutions excel at providing an excellent foundation by which new ideas, theories and practices spring forth into life around you. The combination of guaranteed results alongside spectacular tuition fees makes studying in this educationally advanced nation well worth your time.
Work Opportunities
The UK is an attractive location for international students because it offers a wide range of industries and highly sought-after degrees that can lead to successful careers.
Another advantage is that British Universities provide students with the opportunity to gain valuable experience in their field after graduation through the Post-Study Work visa. This visa allows graduates to stay and work in Britain for up to two years, giving them a chance to find employment and build on the knowledge they acquired during their studies.
This provides students with an excellent opportunity to gain valuable experience working in one of the world's biggest economies, making them more employable when back home.
Vibrant Student Life
One of the biggest reasons to study in the UK is its "Vibrant Student Life". There are numerous clubs and societies on campus that cater to a range of interests, including sports and fitness activities, music and drama groups. Students have an abundance of opportunities available to them; allowing them to not only develop their skills but also explore new hobbies or deepen existing interests.
In addition, there are plenty of events throughout each academic year which give ample opportunity for students to get together with friends outside work hours.
Conclusion
In conclusion, studying in the UK offers numerous advantages for international students. From paid placement courses to gain valuable work experience and enhance employability, to the world-renowned universities offering rigorous academic standards and cutting-edge research opportunities – there are plenty of benefits on offer. Furthermore, graduates have the opportunity to extend their stay with a Post-Study Work visa and continue developing their career prospects. Moreover, the vibrant student life with various clubs, societies, and events provides ample opportunities for personal growth and social interactions.
Studying in the UK can be an incredibly rewarding experience, offering students a well-rounded education, career prospects, and access to its vibrant culture. This life-changing decision could open up many possibilities for those looking to further their academic pursuits or explore new opportunities.